Last month I warned that the Morrison government's new farm visa would usher in an 'immigration gap', with other sectors of the Australian economy likely to scale up and require similar access to Industry-specific visas under the guise of 'skills shortages':
You can easily imagine a situation where the Morrison government introduces a new "Serving Australia" reception visa, a new "Building Australia" construction and engineering visa, a new "Caring Australia" visa for health and care. the elderly, or any other industry event.

After all, the Parliamentary Committee on Migration this month recommended a path to permanent residence for all migrant workers who come to Australia on temporary competence visas.

So get ready for a flood of industry migration offers. The great immigration roundup has begun.
Just in time, Inland Rail Interim CEO Rebecca Pickering says the rail construction industry faces a shortage of 150,000 workers at a time when spending on rail projects is already 50% higher at 2019 levels and are expected to be 200% higher by 2023.
As a result, Adrian Dwyer, CEO of Infrastructure Partnerships Australia, has urged the federal government introduce a specific visa for the infrastructure sector:
"It's a huge kind of mountain that… the industry has to climb to tackle it, and it certainly seems to translate into a pretty big skills gap," Ms. Pickering said…

IPA Managing Director Adrian Dwyer said the skills challenge was escalating due to the closure of international borders and an aging workforce. "Unless these skills shortages are addressed, we will see substantial delays in project delivery, with taxpayers footing the bill with higher project costs" …

He called on the Morrison government to use the skilled migration program to help close the skills gap, including putting in place a visa for the infrastructure sector.
There is a strong element of the tail wagging the dog here. The main reason Australia has embarked on such important infrastructure construction is to respond to its growing population caused by mass immigration:
The intergenerational report predicts that Australia's population will grow by 13.1 million people (~ 50%) over the next 40 years to reach 38.8 million people, which is equivalent to adding another Sydney, Melbourne and Brisbane to the existing Australian population. And this will be driven by the annual net migration from overseas of 235,000.
The obvious question is: what is the point of building all this infrastructure if it will simply be "filled" with migrants? How does this benefit existing Australian residents, especially since these projects will be funded by increasing user charges such as tolls?
Ultimately, existing residents will be charged more to use the infrastructure they previously used for free, with private companies like Transurban profitability.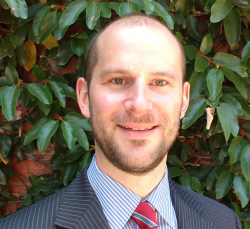 Latest articles by Unconventional Economist
(see everything)